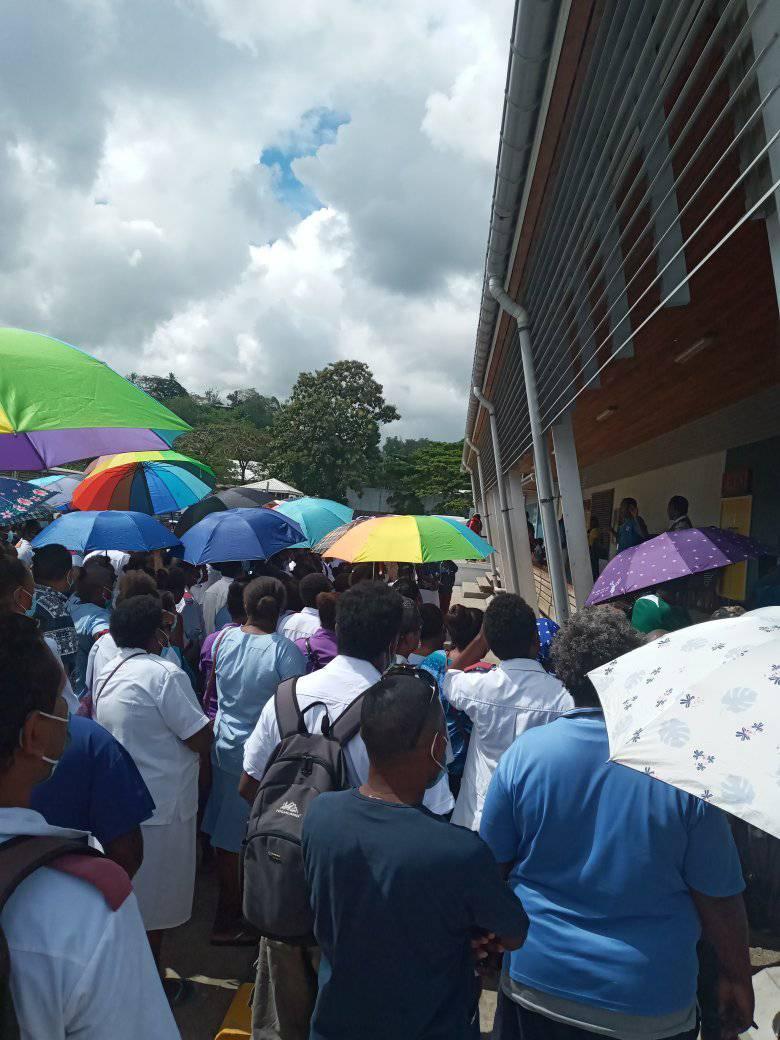 Prime Minister Manasseh Sogavare has used his emergency powers under the State of Emergency and suspended the Solomon Islands Nurses Association who staged a peaceful sit in protest following the non payment of COVID-19 allowances to about 500 nurses.
In a Gazette published today, Sogavare suspended SINA without explanations.
SINA members refused to return to dialogue with the government instead stood by their decision to go on a sit in protest until the government gives them concrete decision on when to pay their allowances.
However the government had not shown up instead tonight suspended SINA.
What you think?