Prime Minister Manasseh Sogavare who is also the Minister for Pacific Games today commended Indonesia in a landmark ground-breaking ceremony to official start work on the Multipurpose Futsal Stadium for the 2023 Pacific Games.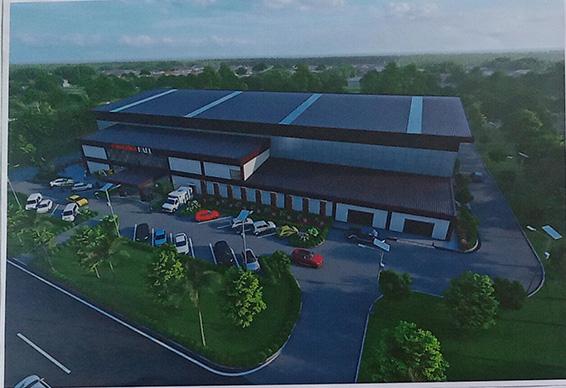 The new stadium is situated the Panatina Football pitch of the Solomon Islands National University.
In hailing Indonesia who is now being announced as one of the key funders of the games, Sogavare said: "We are only 935 days from the official opening of the 2023 Pacific Games that will be officially opened on 16th July 2023."
Sogavare said the multipurpose futsal stadium is a gift from the government and people of Indonesia which is worth USD$7.5m and construction is starting soon after the groundbreaking ceremony.
Sogavare said the relationship between Indonesia and Solomon Islands was strengthened in November 2018 when Indonesian President Joko Widodo offered to gifted Solomon Islands a multipurpose futsal stadium.
He said the government of Indonesia quickly followed up to ensure the futsal stadium is completed in time for the games.
As a result, Sogavare this afternoon joined a rep from WIKA, the company that will construct the stadium, in a ground breaking ceremony to officially start work on the stadium which is expected to be completed by December 2022.
Besides futsal, all other indoor sports will also be played at the stadium.
Sogavare said once completed the stadium will enable all indoor sports to train and host competitions that are currently played at the pacific games.
Meanwhile work on the main stadium for the Pacific Games, which is funded by China, will start early next year.
News@SBMOnline2020
What you think?