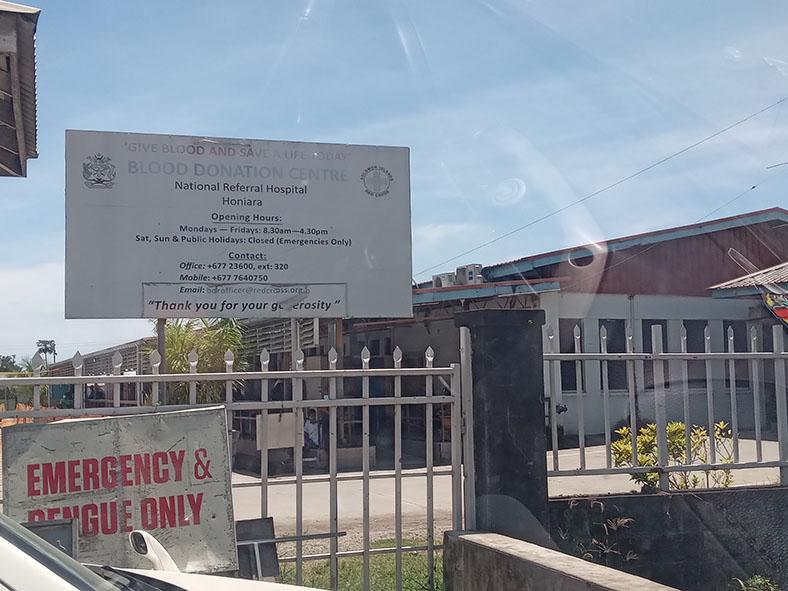 NRH Public Announcement: Overcrowding at NRH
The National Referral Hospital (NRH) is advising the public in Honiara to limit the number of family members and relatives coming to the hospital including the number of visitors at a given time.
In a notice today, the NRH Management said the hospital has noticed, following the lifting of its COVID-19 restrictions, a sudden increase in the number of caregivers to the hospital causing great inconveniences for doctors and nurses when doing ward rounds and clinical work.
In the last bed census, out of 200 patients, the number of relatives doubled by 400. Currently the NRH is on stand down and fully back to normal business with no COVID-19 patients. However, this does not mean people can now come in numbers to the hospital.
The NRH said given these developments, the Hospital will be undertaken certain measures to control this flow and public must accept if they are being turned back from entering the hospital or the wards.
The measures include:
Security will stop people coming into the hospital vicinity between 9am to 12 midday, and 1pm to 4pm. The doors will be restricted. This period allows the doctors and nurses to do their work with the sick people.
Number of visitors will be reduced to only 1 visitor per patient (Except for special cases)
Acute Wards (locking after very severe and critical patients) will be out of bounds to visitors (Except for special cases)
There will be further fencing in between wards to help manage visitors flow.
"NRH is requesting the public to adhere to these measures and ensure that we all work together to help our clinical teams, doctors and nurses do their job conveniently," the notice stated.
What you think?