Home
Local News
Minister asks public to wear masks properly and not to put them...
Minister asks public to wear masks properly and not to put them on chins and in pockets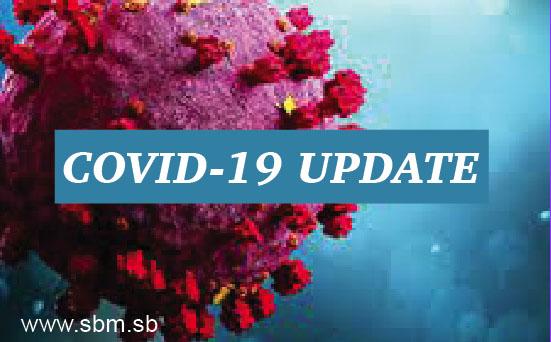 Minister of Health and Medical Services has urged members' of the public to wear masks properly and not to put it on their chins and keep them in their pockets or lowering them to speak to someone.
Dr Culwick Togamana made the statement tonight when announcing surge in COVID-19 cases and the fear of a new variant in town as cases increased to 93 in the capital city in the past three days.
He said tonight: "I am asking you to wear a mask that covers your nose and mouth whenever in public, or in the company of people you don't live with. There is no point wearing a mask on your chin, keeping it in your pocket or lowering it to speak to someone."
He continued: "We do understand that there are people who may face difficulties with purchase of face masks, so health will be sharing how we can make our own fabric or cloth masks."
Togamana also encourages people to regularly wash their hands with soap and water for at least 20 seconds or with sanitiser.
"Limit your travel as much as possible. And if you have to travel, make sure that you travel safely and this is essential travel from your home either to work, visiting family or essential chores such as to banks or markets. If you are going to visit friends and family, limit your number of contacts before you travel or make that visit and try to spend time with only your immediate family or as small a group of people as possible," the minister, said.
Togamana said COVID-19 affects people differently.
According to the World Health Organization, most people are likely to develop mild or moderate illness and will recover without hospitalisation.
Dr Togamana said the most common symptoms are fever, dry cough, sore throat, headache and tiredness.
He added less common, but moderate, symptoms are aches and pains, sore throat, and a loss of taste or smell.
"If you experience these symptoms, then you should isolate yourself from others immediately. If you experience severe symptoms, such as difficulty breathing or shortness of breath, chest pain, loss of speech or movement, you should seek immediate medical attention," the minister, said.
What you think?