Mesepitu calls for devolution of disaster management & clime change powers to provinces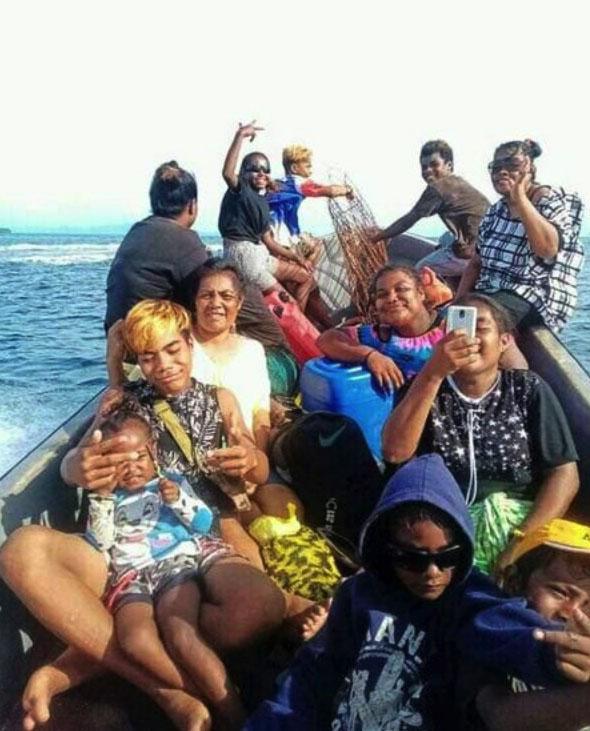 Whilst the loss of 14 innocent victims at the sea is painful to family members and the province it calls for immediate devolution of legislative matters, transfer of statutory functions and provincial services to Provincial Governments.
Western Province Premier Christian Mesepitu makes the call today as his province mourns the loss of 14 persons at sea mostly close family members on New Year's Day sea disaster. The family took off from Gizo to the Shortland Islands but sadly the boat had never made it with 13 people still missing at sea.
In his statement today, Mesepitu said the tragedy at sea led to the missing of 13 individuals including children and the washing ashore of Joy Lalu of Vella la Vella on Voza Island, Choiseul Province.
"She lost her two (2) hands and one leg, whilst fighting for her survival in the midst of struggling with the forces of nature. It was believed that the wild animals of the sea ate her flesh. Joy Lalu was a hero. Her body was washed ashore to inform all authorities – national and provincial authorities to do more for sea travellers," Premier Mesepitu said.
He said: "Whilst, I recognise that travelling by Out Board Motor powered canoes is the common mode of transportation in most part of Solomon Islands, safety at sea regulations are the prerogative of the National Government."
Mesepitu said the responsibilities and functions of Disaster Risk Reduction (DRR), Disaster Risk Management (DRM), Climate Change Adaptation (CCM) and Climate Change Mitigation (CCM) are never devolved and transferred to Provincial Governments.
"In the same vein, subsection (4) of Section 26 of Provincial Government Act provides for transport as a statutory function that may be transferred to Provincial Governments. The statutory function was never transferred.
The tragedy at sea is the last straw," he said.
Mesepitu said: "In light of the tragedy, I am calling upon the National Government of Solomon Islands to immediately transfer legislative matters relating to Climate Change Adaptation and Mitigation, Disaster Risk Reduction and Management and Transport to Provincial Governments so that Provinces can have statutory powers to develop bylaws and ordinances on sea travels and safety at sea."
He said the transfer of these statutory powers is timely especially in light of Solomon Islands Government's intention of introducing Statehood System of Government prior to 2026.
In the meantime, Mesepitu said he is thankful to Premier George Harrison of Choiseul Province and his Provincial Executive for cleaning, medically preparing and transporting the body of the late Joy Lalu to Gizo.
The deceased will be transported to her final resting place by the Provincial Government of Western Province.
……………////………….
End
What you think?