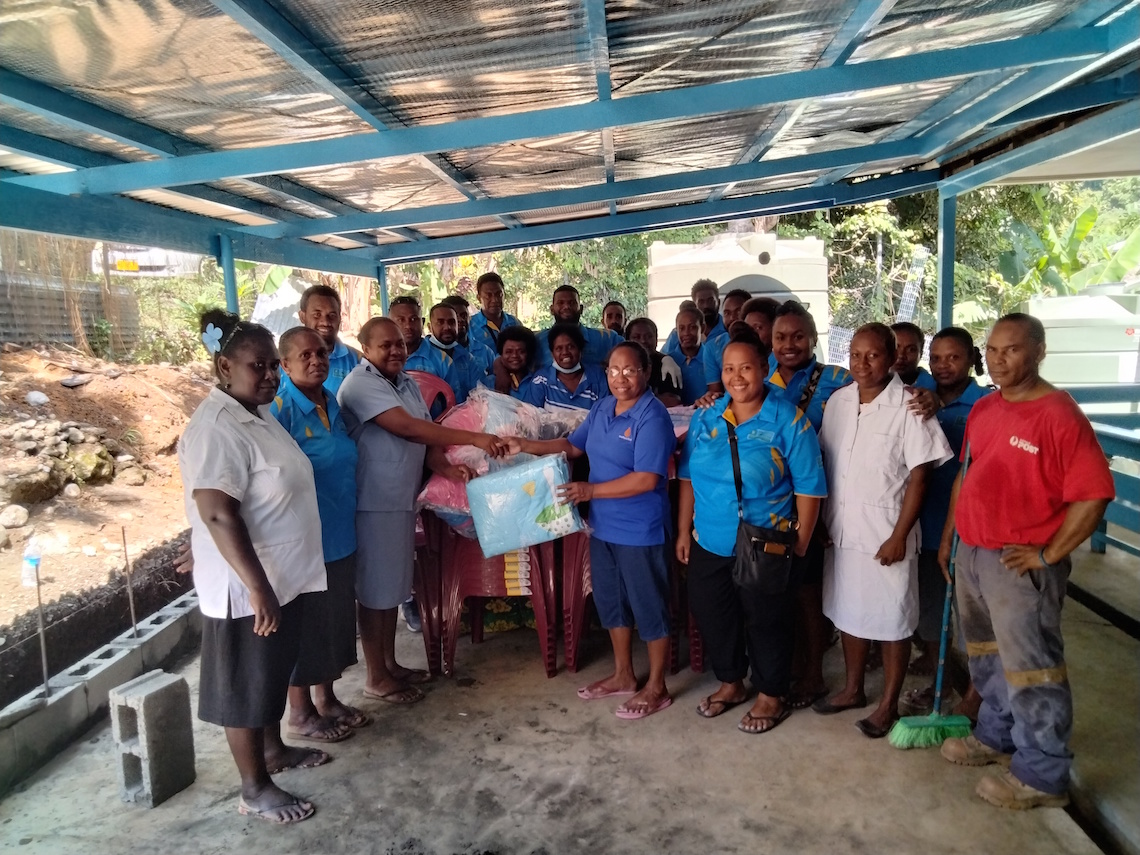 It was all cheers and tears this morning for the nurses of Mbokonavera clinic thanks to the country's leading fuel supplier South Pacific Oil Ltd.
After so much cheer to welcome the arrival of mattresses, pillows, chairs, bed sheets, a pump, a tank and a fully refurbished clinic and an extension to its front entry, nurse in charge Pricilla Devi could not held back her tears.
The emotional Devi said she had waited for so long and after many unfulfilled promises the reality has happened on this day. "Thanks SPOL," she added.

Mbokonavera Clinic is the latest to benefit from SPOL's Community and Social Responsibility to give back to the community.
SPOL's Christina Haga Kwasaimanu said the support is part of the company's policy to give back to the community.
In the past two years, Kukum and Vura Clinics were the beneficiaries.
The biggest work at Mbokonavera is the extension of the front, which will give more shed to patients whilst waiting to get treatment.
Kwasaimanu said the work, which is carried out by MK Construction is based on the need of the clinic after a joint assessment by SPOL and the clinic workers.
"This extension will provide patients shed from rain and sun whilst waiting to see a nurse," she added.
Work on the clinic facilities should be fully completed by Tuesday allowing it to resume normal services to the people of Central Honiara.
The clinic is owned by the Honiara City Council.
SPOL, which is the biggest contributor to NPF, employs 100 people.
Devi said the help would to a long way and really help the clinic to cater for its growing population.
She said now people will wait for their turn under shade and in comfort.
SPOL staff has also turned out in huge numbers to help with the renovation work at the clinic today.
What you think?