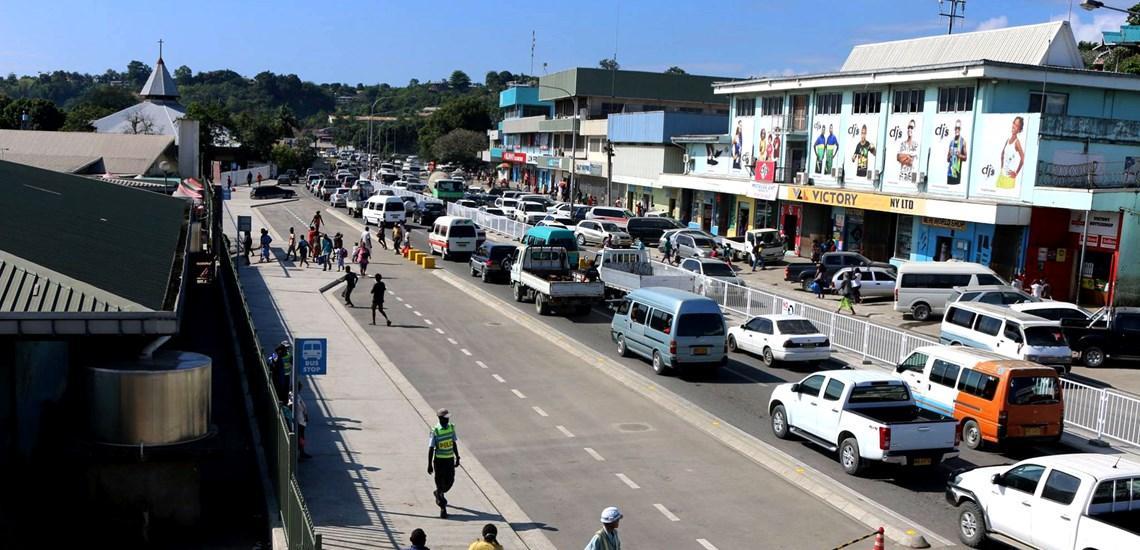 Friday 3 July, Honiara – Maintaining customers and cash flow to maintain employees and their operations are the main challenges businesses currently face as a direct result of the COVID-19 global pandemic.
Business and industry also indicate that at least 580 workers have been temporarily laid off.
This was highlighted in a second survey the Solomon Islands Chamber of Commerce and Industry (SICCI) conducted on businesses in its efforts to identify key challenges faced by businesses resulting from the global COVID-19 pandemic although no case has been registered yet domestically.
The survey was conducted with sixty-four (64) businesses and the majority of the responses (47%) were from Small and Medium Enterprises (SMEs) employing less than twenty (20) employees. Surveyed businesses come from all sectors except for Alternative Energy, Automobile Parts, City Councils, Diplomatic Organisations, Industrial Goods and Services, and Security Services.
Twenty-Six (26) percent say their customer and clients base have been affected and demand is lower than normal while twenty-Two (22) percent identified cash flow as the main challenge in maintaining staff and operations is inadequate.
Other challenges identified in the survey included travel restrictions; business partners have been badly affected and are not operating normally; suppliers are unable to provide inputs; difficulty in loan repayments; and workers are absent from work due to illness or Government orders.
Thirty-eight percent (38%) reported laying off a total of 583 workers. Of the total, 327 were males and 204 were females. Other respondents did not specify the number of male and female workers being laid off. The single highest instance of worker temporarily laid-off was 153 workers for one company with the lowest number being one dismissal.
The survey revealed that six percent (6%) of respondents are not operating. A quarter (25%) are operating partially and five percent (5%) are operating fully but remotely.
The survey also asked if businesses feel that they have received adequate Government guidance to inform decisions regarding their workers. Forty-two (42) percent felt that information received is inadequate.
The number of businesses reported to have full insurance has increased from fifty-one percent (51%) in the previous survey to sixty-seven (67%) in this recent survey. Despite the increase in businesses acquiring insurance, thirty-three percent (33%) of businesses still do not have insurance. The survey also found that twenty-five percent (25%) of businesses still do not have a Business Continuity Plan (BCP).
Although improved in general, the responses represent cause for concern as vulnerable companies demonstrate a shallow depth of resilience, which will impede their recovery and ability to capitalize on emerging opportunities.
-SICCI Media
What you think?