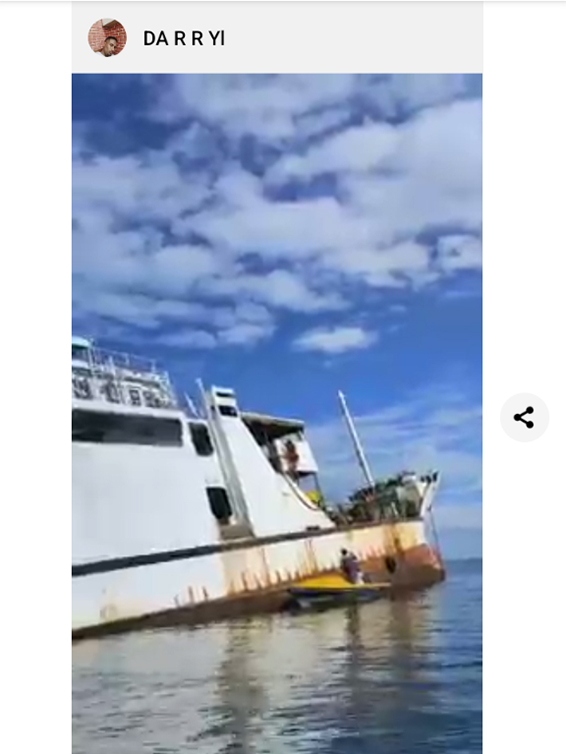 Once a popular passenger and cargo boat Kosco has sunk in Noro, Western Province this morning.
Pictures & footage shared on social media showed the ship slowly sunk helplessly at Noro Harbour.
Director of Solomon Islands Maritime Authority Thierry Nervale has confirmed that the boat sunk this morning at Noro.
When asked about the sinking Kosco, Nervale confirmed: "We have been informed this morning."
He continued: "Our marine pollution advisory committee is informed. We will deploy an investigation team."
When asked what caused the boat to sink, Nervale said: "We do not know the circumstances but this vessel is not operational and has been at anchor like this for a while."
In her days, Kosco regularly served Auki in Malaita and other provinces as well.
What you think?