One of the important bridges that links north and east of Malaita is in bad and dangerous condition due to the current bad weather.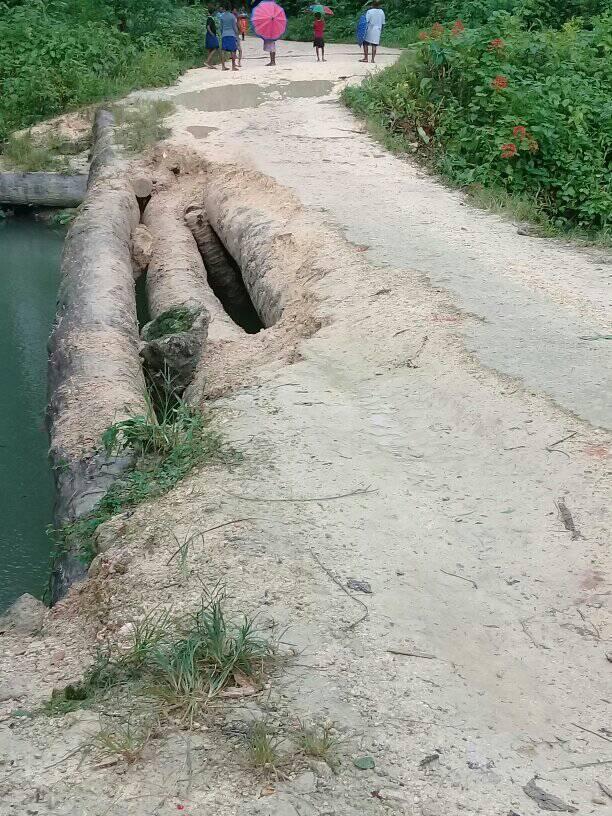 The Dala Bridge which was destroyed by a logging truck some three years ago is again in dangerous condition due to the long bad weather as the fillings between the giant logs used as part of the bridge are falling down – exposing drivers to huge long holes to navigate.
Photos shared on social media showed the bridge is again left in very poor stage and very dangerous for drivers.
One of the posters on Malaita Development Forum Vinnie D'guy said leaders in the area have stepped in to stop opportunists from attempting to repair the bridge because they would be demanding money.
The road and bridges are responsibility of the national government through the ministry of infrastructure development.
Many Malaitans who commented on the photos are asking the government to repair the bridge immediately.
What you think?