Honiara's first Ladies' Self Defence Club launched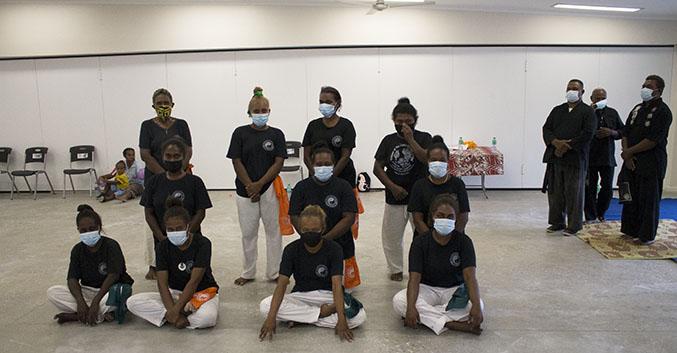 The city yesterday witnessed the birth of Honiara's first Ladies' Self Defence Club which aims to protect women against any social disorders and for health purposes.
The programmme which was initiated by the Women's Development Department of the Honiara City Council was launched by Fox Qwaina, the director of Women and Sports of HCC.
It also saw the first 11 new students graduated from the school. They received their yellow and green belts from SIFU Sam Alasia. The school is a branch of the Holy Cross Self Defence Club.
Qwaina said the self defence school aims at setting awareness, assertiveness, verbal communication skills, preventative, safety strategies and physical techniques enabling members to successfully escape, resist or survive any violent acts.
In that regard, he pointed out that the Honiara Gender Equity and Women's Empowerment Policy Strategy 5 aims at reducing domestic violence and gender based violence against women and girls– which is serious and prevalent concern for the country – especially in the city.
Qwaina pointed out that a Family Health and Safety Study has found that 64% of married women or those with partners have experienced physical and sexual abuse.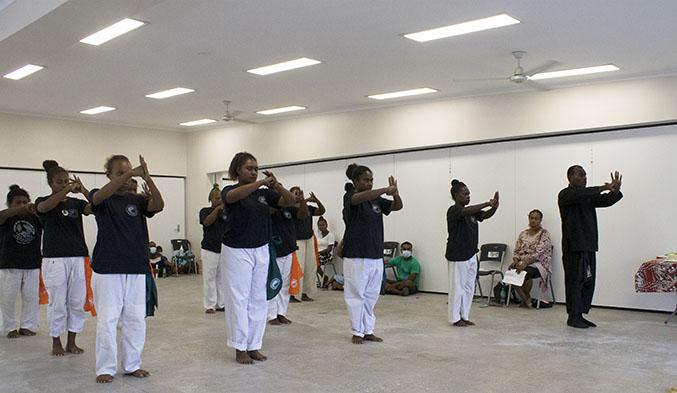 He said there are violent crimes that are taking place around communities today, and more are directed at women and girls.
"Some of our women and girls will need to learn self defence now more than ever to enable them to take courage to develop self confidence, allow them empower themselves by finding safety in such difficult times and situations," he said.
Qwaina added that besides that, training is good for health, defence, and allow the natural way, and paying attention to the mind, peace and spirit.
Alasia in addition stated that an important aim of the Kung Fu school is to teach "our students not to fight the enemy outside, but rather fight the enemy within ourselves."
He said this why they always stress three parts in their training: one is the importance of physical fitness to keep the body fit; second, engage in spirit fighting to develop the spirit to manage anger and third, to develop the mind to assist in concentration.
Anyone women/girls who are interested in joining the club can attend trainings at Multipurpose Area from 5pm. Or contact 28445 News@SBMOnline2022
What you think?