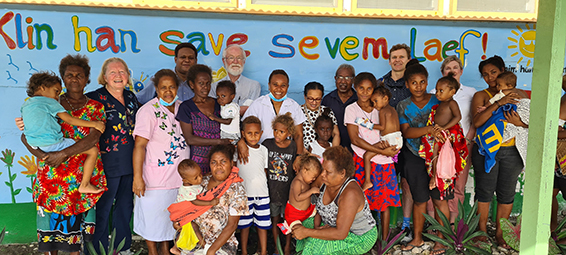 Another successful medical mission to Solomon Islands has been completed by Australia's John James Foundation Paediatric Specialist Surgical Team. "Landing just after the big earthquake had obviously caused disarray, but we were welcomed on the tarmac and our passports taken for processing, " said RN Liz Hearn.
"We began distributing medical and surgical supplies to the doctors and nurses and seeing children the following day. During their visit to Honiara, the volunteer medical team attended to 61 children on their first day and during their 7-day stay, they successfully operated on 34 children. Solomon Airlines added its support to the effort, flying their equipment and medical supplies from Australia. The highly regarded volunteer surgical team worked with the National Referral Hospital, to perform surgery on children with complex urinary and gastro-intestinal medical issues as well as general surgical problems. "When we heard of the surgical team's plan to return again to assist the medical needs of children in the Solomon Islands, we were only too pleased to assist," said Solomon Airlines CEO Gus Kraus.
Paediatric surgery teams from the Canberra Hospital first started visiting Honiara in 2015, performing up to 30 operations during each visit. Caption: Pictured with members of the community and National Referral Hospital medical staff member Sister Ruth, are the John James Foundation Paediatric Specialist Surgical Team.
What you think?