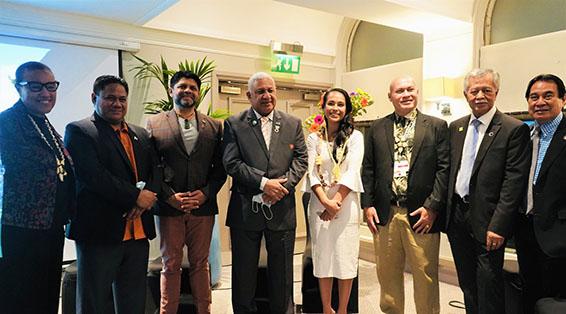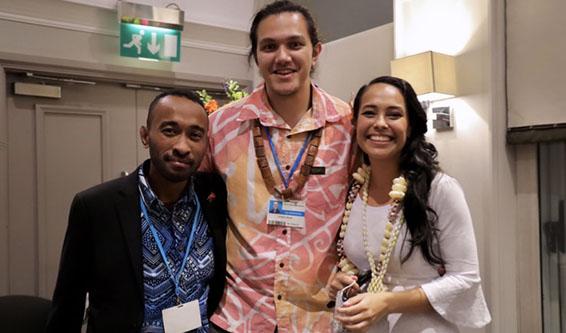 Gladys Habu stunned COP26 in the UK with a powerful speech declaring that she's now a climate advocator after witnessing four of her islands including her grandparents disappeared in the past 11 years.
From Isabel and now studying in the UK, Gladys was the former Miss Solomon Islands and she represented Blue Pacific Youth at the global event.
She said: "I was welcomed to a planet that was already over 5 billion people in population. But unlike many who were born to earth's continuous expanses of land, I was born into the Pacific Ocean – or as we like to call it the Blue Continent. A developing part of earth where having land to call home is of priceless value due to its scarcity, and the rich ocean despite its many mysteries, an integral part of our survival & livelihood."
In 2009, around 45,000 people attended COP 15 in Denmark to produce the Copenhagen Accord which later failed to deliver: "I was 14 years old at that time, confronted by the traumatic reality of losing an island I held so close to my heart. Kale island was once my grandparents' home. By December 2014, a more hopeful COP 20 was hosted across our Pacific Ocean in Peru, for what was to be the 'last' collective push towards a new and meaningful universal agreement. Sadly, though this was not enough to save five of our islands, including Kale, from being completely submerged under the ever-rising sea levels."
She continues: "This deep and personal loss compelled my journey as a climate advocate by giving me a window into the future. This is why I am here today."
Habu said despite decades of scientific evidence, there is still a substantial divergence between the science, and both political and economic action.
"Wealthy developed nations continue to choose the path to destruction, all for economic gains whilst our people take the front line fighting for our lives in a war that we did not start. This is the highest form of ignorance. While there is talk about a 'Just Transition' into a greener future for all, we are losing our land, resources and homes," she said.
She asked, where is the justice and humanity, when it only applies to some?
Habu continues: "I am now 26 years old. I acknowledge that COP has made some significant achievements but like myself, for COP, there is still far more work to be done. From Berlin, Copenhagen to Lima, over three decades, the United Nations has promised international climate action yet have failed to hold those responsible to account."
"Climate change is costing us more than just our future. It is the single greatest threat that is destabilizing the security of our livelihood at present," she adds.
Here a three points Habu raised to COP-26 that she wants world leaders to take note of:
I stand on behalf of my fellow youth and pasifika family to amplify our collective voice.
We need:
1. Firstly, inclusive and accountable action:
– We seek the opportunity to be well represented at all global climate discussion tables, from COP26 and beyond. Developed nations must implement inclusive action with responsibility and accountability, that will translate into keeping 1.5 alive.
2. Secondly, increased adaptation and mitigation support:
– COP26 must ensure that the Santiago Network on Loss and Damage is thoroughly operationalised, in a just and accountable manner.
Furthermore, the ocean climate nexus must be included in UNFCCC priority deliberations.
3. And thirdly, enhanced provision of climate finance:
– The delay in delivering the $100 billion climate goal as promised in 2020 was an injustice to many pacific island nations. Developed countries must deliver timely, enhanced and accessible climate finance to support livelihoods in vulnerable communities.
We, the Pacific youth, remain steadfast and committed.
We are committed to leading more action.
We are committed to a sustainable and climate safe future for all.
Can we declare a Climate Emergency in the Blue Pacific?
It is a MUST that we lead an international call to declare a Global Climate Emergency. Our ONLY hope for survival will be lost without urgent action.
Time is not running out. Time HAS run out.
If it is not now, I am afraid, it will NEVER be.
In closing, I would like to now leave you with a short poem I wrote. It is titled,
We need our service to be enabled through appropriate resources, technical assistance and simplified access to climate funding.
What you think?