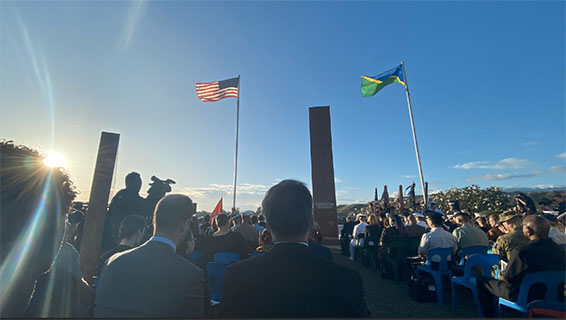 Former combatants who once fought on Guadalcanal are now uniting here as patterns in peace.
Deputy Secretary of State, Wendy Sherman speaking today to mark 80th Anniversary on the war on Guadalcanal, said: "Today—as we have been every day since the war ended—former combatants are united here as partners in peace.
"We have built schools and clinics together. Conducted scientific research together. Shared vaccines to combat the pandemic together. We have helped each other recover from natural disasters, protected each other from the impacts of climate change. We have celebrated and mourned and grown together. And above all—forged in the experience of the Second World War and made deeper with each passing year—we have built profound and enduring ties with each other, as one Pacific family," said Sherman.
What you think?