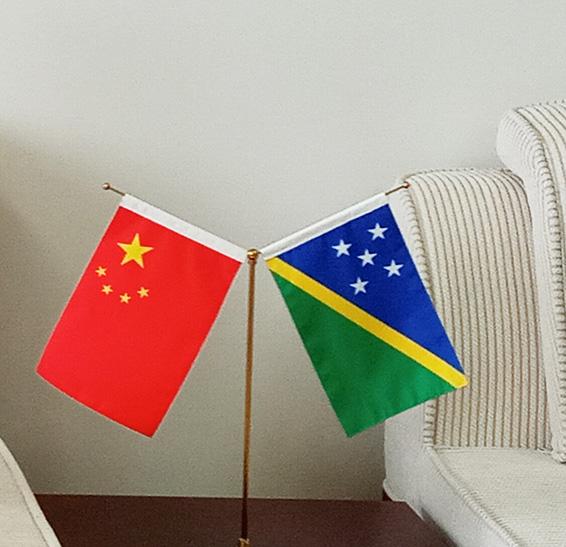 The Chinese Government is discussing with the Ministry of Police to establish a cooperation between the Royal Solomon Islands Police Force and the Chinese Police Force.
Deputy Ambassador of China to Solomon Islands, Yao Ming said though the senior officials of the two countries have yet to officially meet his Embassy is already working with the Ministry to establish a future cooperation between the two law enforcers.
Ming said: "We have been working with the Minister of Police to discuss future cooperation between the two police forces. It's normal for the countries' two law enforcement agencies to engage to fight international crimes, money laundering and cyber crimes."
He said these are future cooperation areas for the two law enforcers.
"My embassy is willing to set up bridge between the RSIPF and the Chinese Police Force in the future," he said yesterday.
Ming adds: "As you can see a friend in need is a friend indeed."
At the same time Ming said another area of cooperation they are looking to engage in is in the legal area.
He said: "A part from police we also want to engage with the Ministry of Justice and the Attorney General's Office."
He reveals no further details on these proposed areas of cooperation as both countries' officials have yet to meet to look into the proposed areas of cooperation in the law and justice sectors.
Ming said the Chinese Government has established similar relations with other regional countries that it has diplomatic ties with.
News@SBMOnline2020
What you think?