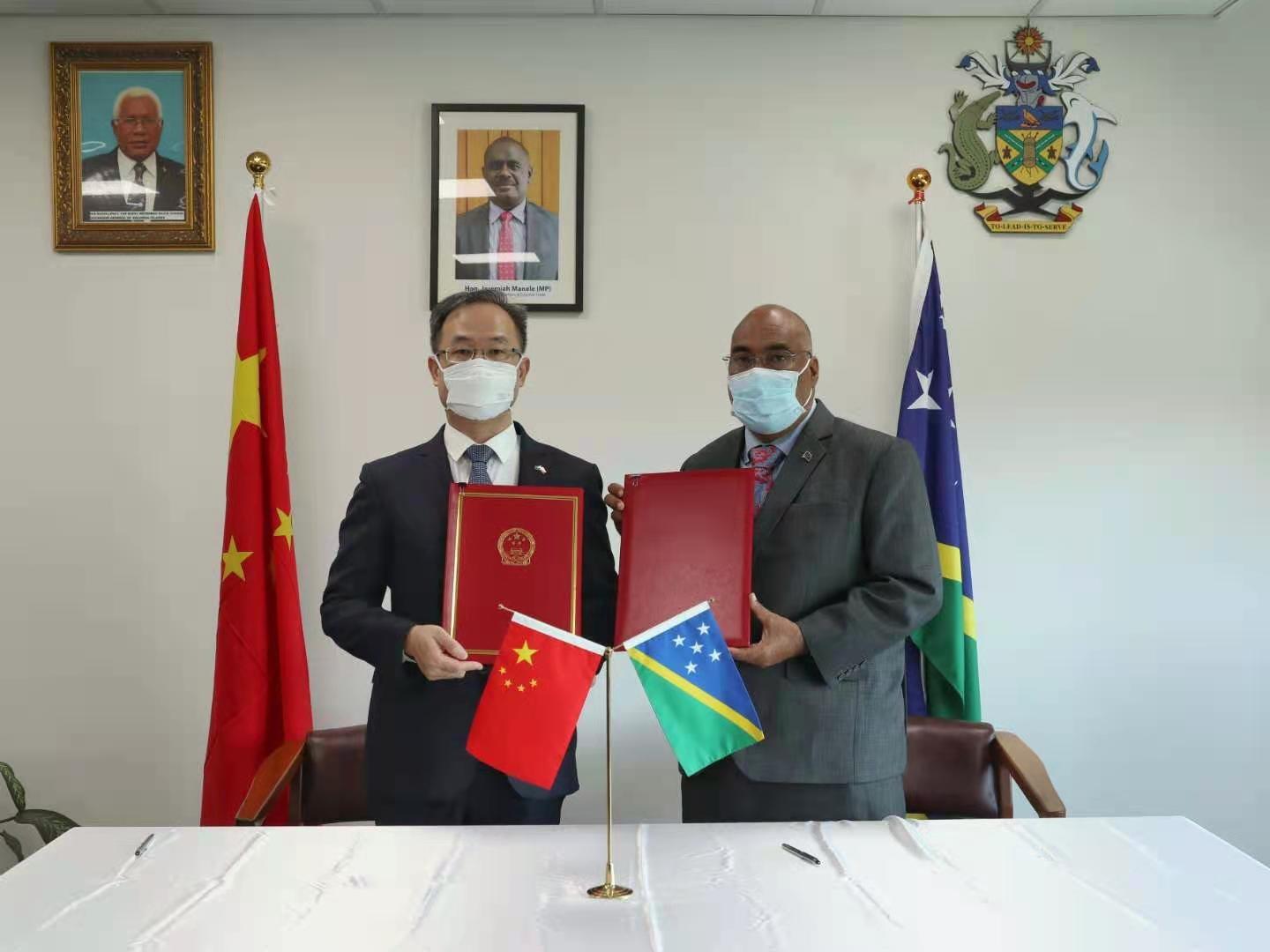 Chinese Ambassador to Solomon Islands' LI Ming and Permanent Secretary of the Ministry of Foreign Affairs and External Trade Colin Beck have initialed the Framework Agreement Between the Government of the PRC and the Government of Solomon Islands on security cooperation.
A statement issued by the PRC Embassy in Honiara states that the as two sovereign and independent countries, China and Solomon Islands are committed to normal law enforcement and security cooperation on the basis of equality, respect and mutual benefit, which conforms to international laws and customary practices.
"The cooperation is conducive to stability and security of Solomon Islands, and will promote common interests of other countries in the region," the statement, said.
Prime Minister Manasseh Sogavare confirmed in Parliament on Monday that his government had already finalized the agreement.
The draft agreement which was leaked to the media had cause widespread concerns in the region especially in Australia and New Zealand.
According to the Chinese Embassy in Honiara, the Agreement will further strengthen the bilateral cooperation between China and Solomon Islands in areas such as disaster response, humanitarian aid, development assistance and maintaining social order, to jointly address traditional and non-traditional security challenges.
It said it will inject important positive energy and certainties into the security environment of Solomon Islands and the region as a whole. China-Solomon Islands security cooperation does not direct at any third party, and can compliment with regional structures and other countries. "Relevant parties are urged to respect sovereignty and independence of China and Solomon Islands on their bilateral security cooperation, and stop irresponsible smears and spreading misinformation," the Chinese Embassy, said.
What you think?