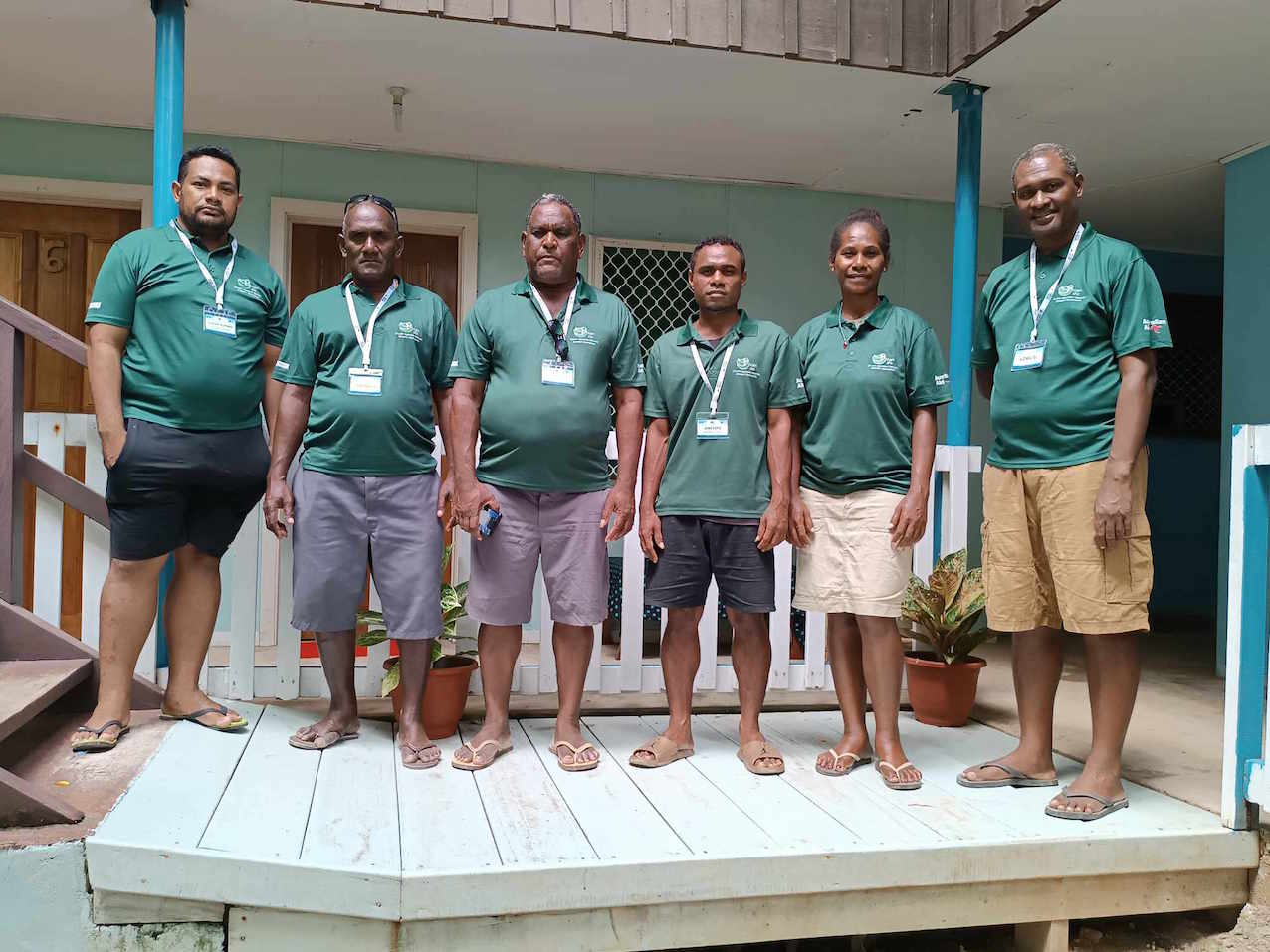 THE Church Agency Network Disaster Operations (CANDO) Team is currently in Gizo to begin the Evacuation Centre Management Training (ECMT) for its partners in Western Province.
The team left Honiara on Saturday evening onboard MV Marina and arrived safely today (Monday 20 November) in Gizo ahead of their training Tomorrow, Tuesday 21 November ,2023.

Early this Month, CANDO Team organized a similar Evacuation Centre Management Training (ECMT) for one its partners -Anglican Community at Kolina 1 and Kolina 2 in Central Guadalcanal on the 1st of November and 9th of November at the Kolina 1 Anglican Church.
TWO SSEC Communities where the training will be conducted are Vorivori SSEC Church in West Gizo and Noro SSEC.
ECMT training for Vorivori SSEC will commence on Tuesday 21 November and go on until Friday 1st of December. And Noro SSEC ECMT Training will begin on December 4 until Thursday 14 December.
ADRA Disaster Risk Reduction  (DRR) Project Coordinator, Duran Taupongi and Project officer, Leslie Molea with support of CANDO Volunteers  from SSEC and Anglican will facilitate the training.
The aim of the ECMT was to select volunteers' representatives from these communities to build a strong, safe and responsive community.
The benefits of this workshop are:
 • Communities and leaders will be able to make informed decisions regarding disaster preparedness and responses.
• Establish an Evacuation center committees for their respective communities.
 • Develop evacuation center procedures and plans for each community.
 Develop Disaster Response plans for each community.
• Develop a community profile for each community.
ADRA DRR Project Coordinator, Duran Taupongi,  said that community representatives selected to attend these training will lead the community in terms of disaster related activities and programs before, during and after a disaster situation.
Mr Duran said after the training, there are retrofitting activities that'll happen inside their respective communities that'll be carried out by the DRR team and the selected community trained volunteers.
Australia Aid through the Department of Foreign Affairs (DEFAT) through Australia Humanitarian Partnership (AHP) funded the program and was implemented by CANDO partners with ADRA Solomon Islands as the lead agency.
What you think?