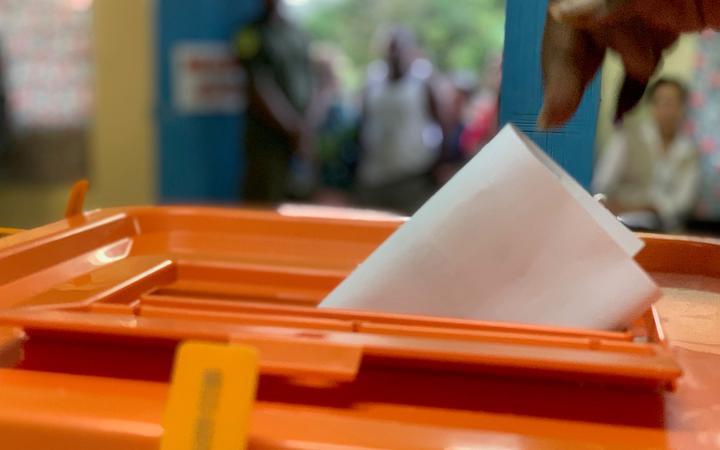 The by-elections for Central Honiara and North East Guadalcanal are to be held by the end this year whilst that of South Choiseul in January 2021.
The Commissioner and Chief Electoral Commissioner Mose Saitala, who is leaving the position tomorrow, reveals to SBMOnline today that they are planning to hold the two elections for Honiara and Guadalcanal before the end of the year. However, he admits that if the State of Public Emergency Powers (SOPE) were extended they would have to negotiate with the government to ensure that the elections in the two constituencies go ahead in 2020.
Saitala admits that the SOPE is too powerful and they would have to negotiate with the government to amend the resolution to cater for the elections to be held before the end of the year.
The government will next month debate whether to extend the SOPE which is currently effective since March. SOPE was declared by the Governor General Sir David Vunagi in March and was passed in Parliament to run until the end of July.
SOPA gives powers to the Prime Minister to control amongst other things our borders and allows who comes in— as part of the country's efforts to keep COVID-19 away from Solomon Islands.
Leader of Opposition Matthew Wale has already called on the government not to extend SOPE.
Saitala says SOPE is very strong and it might compromise certain aspects of the election process.
Besides that he says there are also huge requirements under COVD-19 that the election needs to take into consideration, which will be very expensive.
The three seats are now vacant after the former MPs for those constituencies lost their petitions filed against them by the losing candidates following the 2019 NGE.
News@SBMOnline2020
What you think?