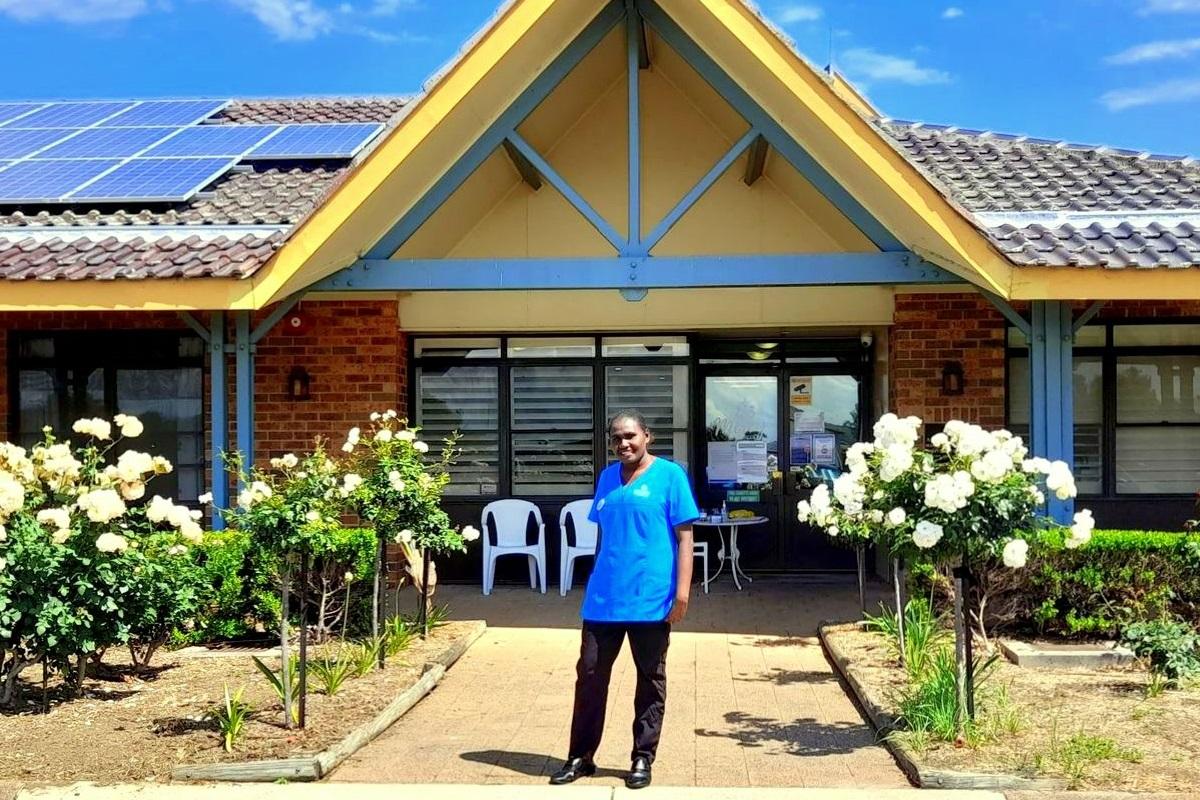 She may be thousands of miles away from her Honiara home, but Australia Pacific Training Coalition (APTC) alumna, Hellen Poloso, feels at home working in an aged care facility in Australia.
Hellen graduated witha Certificate III in Individual Support (Ageing, Home and Community) (CHC33015) in February 2020 before commencing work at the Mercy Aged Care Services in Singleton, New South Wales, a month later.
She is one of four aged care workers from Solomon Islands who departed to work in Australia under the Pacific Labour Scheme (PLS) on a 3-year visa prior to the COVID-19 pandemic.
"I enjoy working here because while we use our skills and knowledge every day, we also learn new ways of doing things at our workplace. The residents we care for are friendly and like having us around because of the way we care for them. We love our new working environment," Hellen said.
Interacting with the elderly daily, Hellen said she also continues to learn new social norms.
"People here are very supportive and treat us well. They also take us out to spend time with them in their homes. We do not feel homesick as we are all like a big family here," Hellen added enthusiastically.
According to Hellen, the skills and knowledge gained at APTC prepared her well for employment both locally and abroad.
"Skills developed and learnt, as well as the machines and equipment used in the classroom, have been a good match to what the aged care workers need for the work environment. APTC is the best because I studied Individual Support and learnt many things in class, similar to the work we currently do at the aged care facility. There is no difference," Hellen said.
As an APTC alumna, Hellen encourages youth in the Solomon Islands to chase their dreams through Technical and Vocational Education and Training (TVET) opportunities through APTC.
Her advice to women and young girls is to persevere, look to the future and be guided by their goals in life.
APTC is managed by TAFE Queensland (RTO 0275).
What you think?