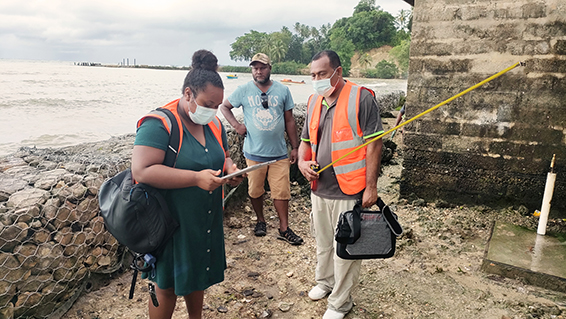 The Solomon Islands Infrastructure Program (SIIP) is acknowledging this year's International Day of Persons with Disabilities (3 December) by highlighting infrastructure's vital role in creating 'transformative solutions for inclusive development' – this year's theme.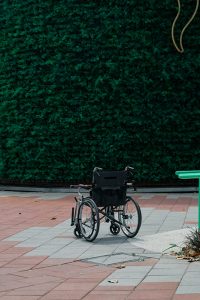 "Well-designed and well-constructed infrastructure can either transform the lives of people using it, or create barriers to social and economic opportunities for all," said SIIP Team Leader Ms Eleanor Fenton.
"In all eight projects SIIP is currently supporting, from ports to health centres, markets and water supply systems, we've been talking to people with disabilities, their families and carers to ensure we deliver opportunities that can transform the lives of all Solomon Islanders." "We ask the simple questions: can everyone access the building, or use the bathroom and toilet?" Ella Hou, SIIP's Gender, Disability and Social Inclusion Coordinator, has been taking the lead, consulting with peak body People with Disabilities Solomon Islands (PWDSI), as well as communitybased rehabilitation workers in the provinces to ensure inclusion happens from the start.
"We use a 'twin track' approach: targeted construction design and supporting disability policy development in government and industry to create an inclusive built environment. "For example, the new Naha Birthing and Urban Health Centre will be fully accessible for people in wheelchairs or on bed trolleys, with large accessible toilets and washrooms, and space for people to move around or rest."
She said the same inclusive principles for a hospital or health centre, where both abled and disabled people might need to use a wheelchair or a trolley, should be integrated in all infrastructure. "Some of the main barriers to inclusion for all are footpaths into buildings, space for wheelchairs to move around, inaccessible toilets and transportation,"
Ms Hou said. "We need to be aware of persons with disabilities living among us, who are sometimes made invisible by our built environment." "The people we talk to want to do arts and craft and fishing. They want to sell their produce. But sometimes people assume the needs of people with disabilities without asking them directly. In contrast, every SIIP project is designed and delivered in full consultation with the needs of people with disabilities – nothing about them without them," she said.
"We've visited provincial infrastructure where the ramps are too steep for a wheelchair or even a trolley to get up. Or a market has open sides, with a large, dangerous drop to the ground." "How about we put up rails for people to hold on to – for children, for the elderly and for persons with disabilities? If we can accommodate the needs of persons with disabilities, it actually makes infrastructure inclusive, accessible and sustainable for all."
The Solomon Islands Infrastructure Program is a ten-year program building transformative social and economic infrastructure, and increasing the skills and capacity of the infrastructure sector. Access SIIP's Gender Equality, Disability and Social Inclusion strategy here: https://siip.com.sb/publications/siip-gender-equality-disability-and-social-inclusion-strategy/
What you think?