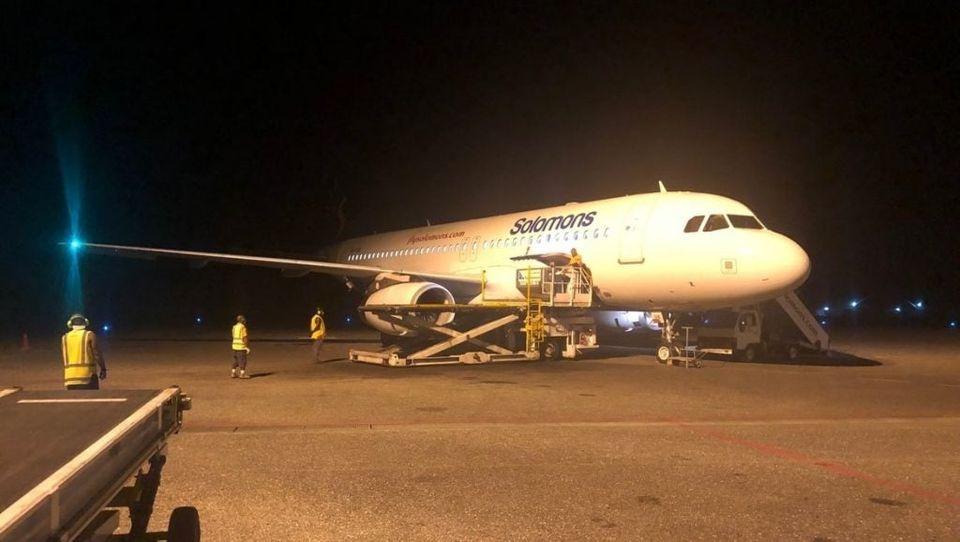 Four passengers who arrived last night from a repatriation flight from Auckland are kept in isolation as a precaution.
Prime Minister Manasseh Sogavare said in his weekly address on COVID-19 this afternoon that four passengers of the 22 who were swabbed raised concerns and were red flagged.
"They have been tested and currently being monitored while awaiting results. These four are being kept in isolation as a precaution," he said.
Sogavare explained that the normal protocols would have required testing within 48 hours upon arrival.
"However, we have decided to step up and do tarmac testing upon arrival to better manage passengers arriving from high risk countries, which was why our health authorities did tarmac testing. The remaining passengers will be tested within 48 hours," said the prime minister.
A total of 136 passengers arrived on the flight from Auckland. These passengers were traveling from Italy, France, England, Switzerland, Japan, South Korea, Samoa, Australia and New Zealand. Of the 136 passengers and 22 passengers were swabbed and tested at the airport upon arrival.
Sogavare said contact tracing is now being done to determine who came into contact with these four cases before boarding and during the flight as well.
"These are precautionary measures that we are undertaking as per standard operating procedures and protocols.
He said the officials are working around the clock to keep us safe.
What you think?