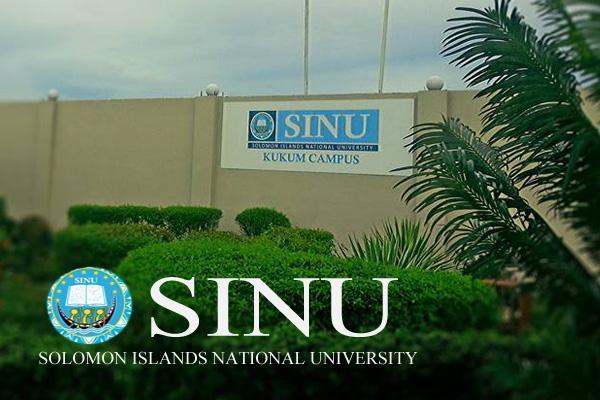 Press Release: The continuous and persistent assault by Solstar on trivial and internal matters pertaining to the Solomon Islands National University (SINU) is dubious and mindboggling. Despite these vicious assaults, SINU has continued to be bold and gallant in delivering on its mandate in raising the standard of education, training and research in Solomon Islands and the region.
In defence of the staff implicated (SS No. 8100), Frank Lui-Acting Director of Property, the SINU Management at the time, deliberated that the information contained in the Report were biased and fabricated by a fraudulent informant who have no credibility nor integrity at SINU. The very informant had been terminated and currently on the run from Police for illegal possession and sale of two (2) SINU vehicles to private individuals. The findings of the Report were inconclusive and warranted no action against the staff. Solstar itself simply referred to the evidence provided as 'on the balance of probabilities. Such inference contradicts the law of natural justice and serves no purposes at all.
With reference to the allegation of issuance of credit notes (valued more than $3 million) to SIG sponsored students in Semester 2 2020 (SS No.8102), there was absolutely nothing sinister about the exercise. In his comments on the matter more recently, Mr Jimmy Harry himself, admitted that he has erred in his interpretation and judgement. He asserted, 'To my frustration and misunderstanding, Mr Watson Buare and the Finance Department did something right (credit notes) to students.' Credit note, in accounting, simply means a document that the supplier of goods or services issues to the recipients, notifying them that the recipients account needs to be credited with a certain amount. Such a credit is on account of an error, adjustment or other various reasons in the original invoice.
In the case of SINU, the original invoices ($25,200 per student) issued to NTU-MEHRD was for accommodation and meals for its sponsored students in Semester l in 2020. At the declaration of SOPE, classes at SINU were suspended for about 3 months. Accommodation and meals for SIG sponsored students were also suspended during the period. Hence, in close consultations with NTU-MEHRD, the credit notes ($19,600.00 per student) issued were in respect of the reduced charge for accommodation and meals for the period the students were not provided these services.
It was most unfortunate that Solstar chose to probe into matters it has little knowledge nor balanced information about. Persons hell-bent on articulating allegations against SINU staff for dishonesty, conflict of interest and fraud are encouraged to request clarifications from SINU or seek redress in the court of law.
Ends//…
What you think?