Meet the pilot who flown 28 dolphins from Honiara to Dubai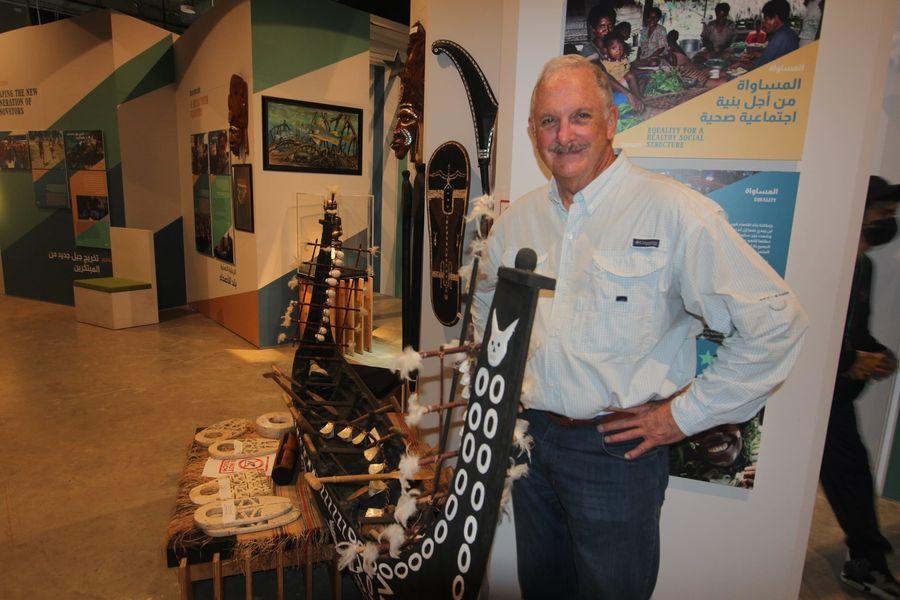 Deputy Commissioner General & Pavilion Director Mr Dennis Marita received a visit on Monday 7th March 2022 from former Emirates Airlines pilot Mr Hal Burke who now resides back in his hometown of Fort Lauderdale in Florida USA.
Captain Burke had piloted one of two Emirates Airlines Airbus 310 that had flown to Honiara in 2007 to pick up 28 Dolphins destined for the Palm Atlantis in Dubai, which were believed to have been bought by His Highness Sheikh Mohammed bin Rashid Al Maktoum, Vice President and Prime Minister of the United Arab Emirates and Ruler of Dubai.
"After 30 hours of transport time, all 28 dolphins from Solomon Islands had arrived safely to one of the world's largest resorts, The Palm Atlantis in Dubai, it was great experience indeed to have worked with the lovely people of the Solomon Islands".
Mr Burke added that Solomon Islanders should be proud that their natural resource has become a paramount feature to an incredible resort development.
The export of the dolphins had attracted international attention in Honiara. There were also protests by certain groups in Honiara who wanted to half the dolphins being flown to Dubai.
DCG Marita said that it was encouraging to learn from Mr Burke that the Solomon Islands had contributed to the Tourism Industry with the exporting of the country's Dolphins adding that 'Our presence at Expo 2020 will further strengthen our relations as an Ocean Continent and one of the greatest Metropolitan cities of the world".
Words and Photos by Kelepi Abriga, Dubai
What you think?