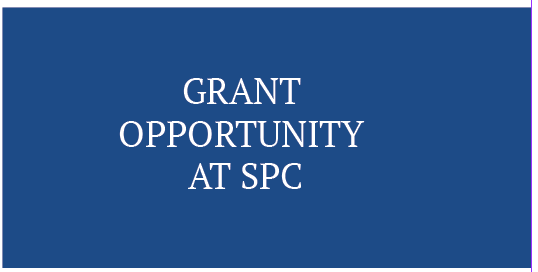 Apply now – Pacific Women Lead at SPC Grants
The Pacific Women Lead programme at the Pacific Community (SPC) is offering grants for gender equality initiatives. Grants aim to support partners to implement regional gender equality commitments and contribute to Pacific Women Lead outcomes.
                       ____________________________________________

Pacific Women Lead (PWL), one of the largest global commitments to gender equality, aims to promote women's leadership, realise women's rights, and increase the effectiveness of regional gender equality efforts. The Pacific Community (SPC) is the key implementing partner for PWL. The PWL at SPC programme is located within SPC's Human Rights and Social Development (HRSD) division. For more details email: [email protected]
Grant funding available
The PWL at SPC programme is offering multi-year grants (up to 2 1⁄2 years) of AUD 100,000 to AUD 500,000 in financial support to civil society organisations including women's groups; social enterprises; academic or research institutions; statutory or state institutions; and national and regional coalitions for their gender equality initiatives. SPC is also offering direct funding and technical support to Pacific Island Government members, to be determined in collaboration with member Governments.
How to apply for a grant
To apply for a grant, complete and submit the online Expression of Interest (EOI) form available through the SPC website: https://hrsd.spc.int/node/1022 by 6 December 2022.
Eligibility and selection
To ensure applications meet the eligibility criteria for PWL at SPC grants, it is important that applicants carefully read the Guidelines for Applicants available online: https://hrsd.spc.int/node/1022 Applicants will then need to complete and submit an EOI form to be considered for a grant.
As detailed in the Guidelines for Applicants, here are some – not all – of the key eligibility criteria, for grants to:
Align with a minimum one of PWL's three outcome areas: women's leadership; women's rights, incorporating economic empowerment, access to health, and women's safety including ending violence against women and girls; and the effectiveness of regional gender equality efforts.
Align with at least one of the regional gender equality commitments detailed in the: Pacific Leaders' Gender Equality Declaration; Pacific Platform for Action on Gender Equality and Women's Human Rights; and/or Outcomes of the 14th Triennial Conference of Pacific Women.
Be a duly registered organisation for at least 12 months, and have experience in managing donor funds in the period since 1 January 2015.
Be based in an SPC member Pacific Island country or territory (PICT) or, otherwise, be a formally registered organisation based in other SPC member countries that are part of a regional or international coalition that includes one or more PICT organisations as a significant project partner.
Have a clear commitment to gender equality and women's empowerment and be inclusive, collaborative and sustainable while promoting diversity and striving to be transformative.
More information
PWL at SPC grants webpage: https://hrsd.spc.int/node/1022
Expression of Interest (EOI) application online: https://form.typeform.com/to/gpsPXHb7 Email: [email protected]
EOI applications are due by 11:59 p.m. on 6 December 2022.